Description
Additional information
| | |
| --- | --- |
| Datum | 08.09.2023, 28.10.2023, 04.11.2023, 26.08.2023, 20.10.2023, 30.09.2023, Present |
| Uhrzeit | 10:30, 14:30, 11:00, 15:00, 15:30, 16:00, ask for time |
| Language | ask for language, de, en |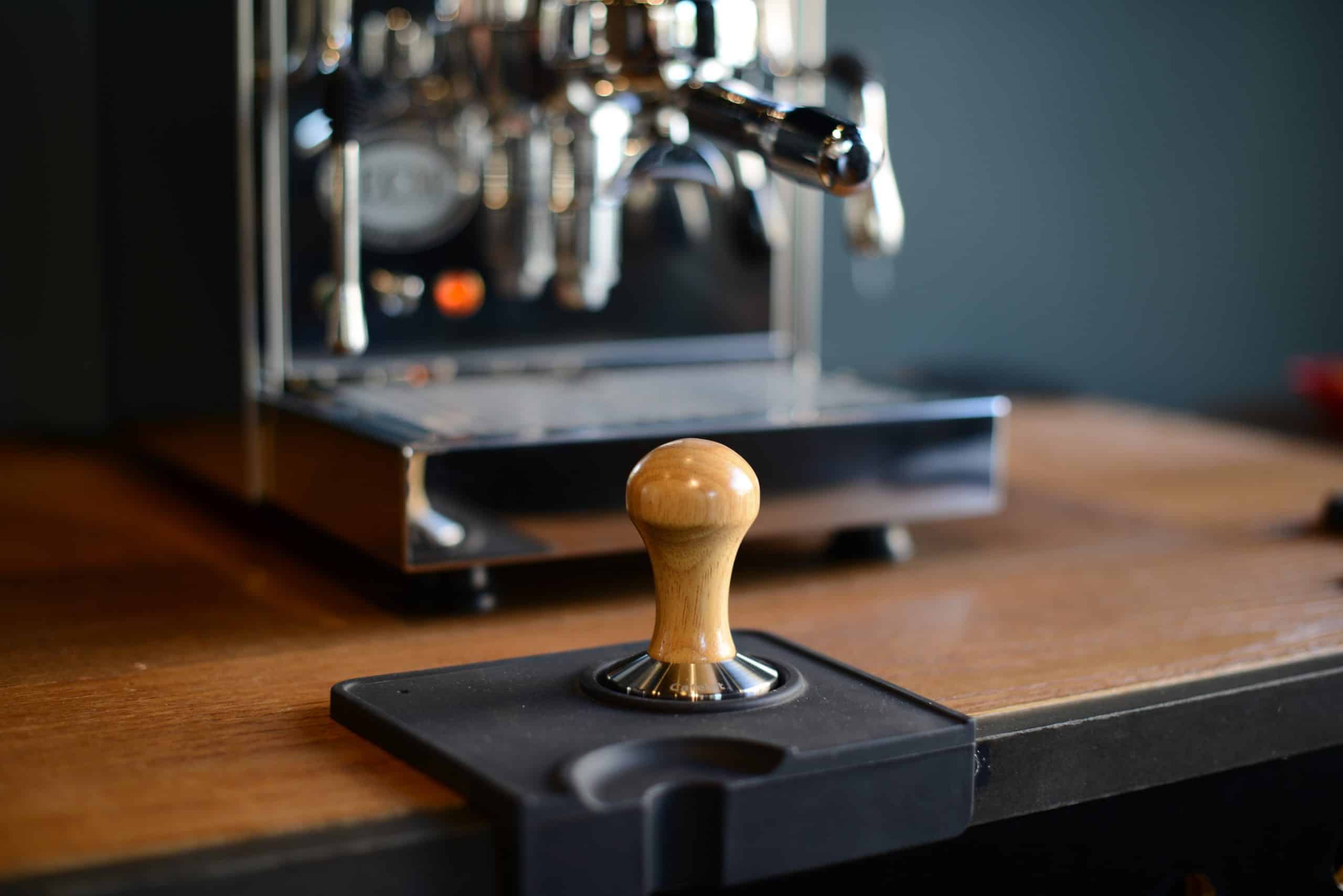 Description
Reviews (0)
Barista Basic
In this introductory course lasting about 2 hours, you will learn the proper use of an espresso machine. You can register directly for a date or you buy the ticket as a voucher without date. If you already have a ticket, you can register for a date with the ticket code. For tickets purchased since March 2022, you can also use the ticket code online as a voucher code. For older tickets the registration is done by email as indicated on the ticket.
Barista Basic Course on 08 September x Berlin Coffee Week
You can register for a Barista Basic course on September 8 at reduced rates as part of the Berlin Coffee Week. The course is in English and will be held by Brewers Cup Champion Vladyslav Demonenko from Ukraine.
Topics
Our Barista Basic Workshop is suitable for home users who want to prepare coffee with a portafilter machine for the first time and want to get a taste of espresso preparation and specialty coffee. Our guests can train and practice together with our coach on site.
Overview
Voucher / ticket will be sent by mail and will be with you within 2 days. If you would like to have a digital version in advance, please write this in the comment field when ordering.
Basic knowledge about coffee, cultivation, qualities and varieties
Handling and training with the espresso machine and grinder (practice)
Espresso preparation (practice)
Care of the espresso machine technique
Course takes place in compliance with regulation 2-G + negative test result (antigen rapid test)
Distance and hygiene measures must be observed
Mask can be removed during the course
Duration: 2-2,5 hours
Location: Röststätte Berlin, Ackerstr. 173, 10115 Berlin, Germany
Deine Meinung ist uns wichtig!
Schreibe eine Bewertung zu diesem Artikel und teile deine Meinung mit anderen Kunden.
Deine E-Mail-Adresse wird nicht veröffentlicht.
Durchschnittliche Kundenbewerbung
Your opinion is important to us!
Write a review about this product and share your opinion with other customers.
Your email address will not be published.
Average customer evaluation
Only logged in customers who have purchased this product may leave a review.
Unsere Academy
Learn with the best equipment
In order to create the best conditions for you both for professional and home use, our Barista Academy is equipped with some renowned manufacturers such as Victoria Arduino and ECM.
related blog posts
Barista Academy
Service & Beratung
Gerne beraten wir Dich auch telefonisch rund um unsere Kaffees, Schulungen und Produkte.
Für ein Beratungsgespräch vor Ort bitten wir Dich, einen Termin mit uns zu vereinbaren.
+49 30 4050 1650
Telefonzeiten Montag - Freitag (10:00 - 18-00 Uhr)
Service & Support
We're happy to advise you by phone about our coffees, trainings and products.
For an on-site consultation, we ask you to make an appointment with us.

+49 30 4050 1650
Phone Hours Monday - Friday (10:00 am - 6:00 pm)
Barista Basic
Barista-Workshop für Einsteiger, die in den Umgang mit einer Siebträgermaschine und in die Themen Espresso-Zubereitung und Spezialitätenkaffee hereinschnuppern möchten. Zusammen mit unserem Barista lernt ihr ein spannendes Kaffeewissen, Espresso-Shots zu ziehen und wie man mit der Siebträgermaschine für die Verwendung zu Hause umgeht.
Preise inkl. MwSt., zzgl. Versand
Sofort versandfertig, Lieferzeit ca. 2-3 Werktage
Abholung vor Ort möglich - im Checkout auswählen. Prices incl. VAT, plus shipping costs
Ready for immediate dispatch, delivery time approx. 2-3 working days.
On-site collection possible - select in checkout.