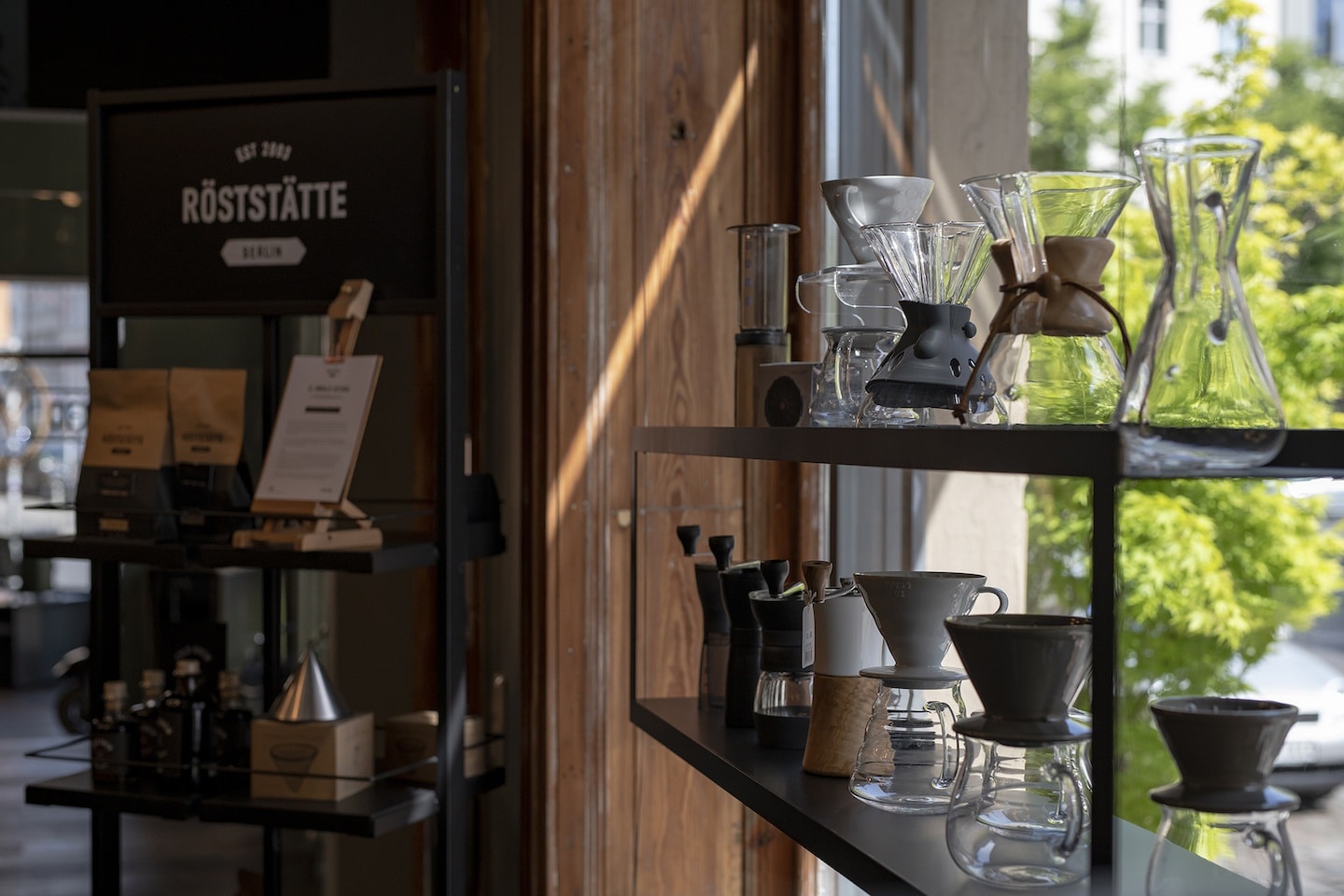 PERSÖNLICHE BERATUNG
×
BEI UNS IM STORE
Beschreibung
Shotglas mit Doppelauslauf
Bei der Espressozubereitung kommt es vor allem auf eines an: Präzision. Das praktische Mini Shotglas mit doppeltem Auslauf erleichtert dir die Handhabung des Ausgabegewichtes, sodass du bessere Ergebnisse in der Tasse erzielen kannst. Mit einer Kapazität von 70 Milliliter oder 2.5 Unzen ist das Glas ein flexibles Tool für jeden Home Barista. Denn das Shotglas mit doppeltem Auslauf eignet sich perfekt für die Zubereitung eines Double Shots. Mit dem handlichen Griff vermeidest du Verbrühungen an deinen Fingern.
Einfaches Abmessen
Die Markierungen am Glas – in Abständen von 10 Milliliter oder jeweils einer halben Unze – erlauben dir ein einfaches Abmessen deines Espressoshots. So kannst du jederzeit neue Rezepte zubereiten. Probier es aus!
Details
Shot Glas mit Doppelauslauf
Eignet sich gut, um Deinen Espresso einzustellen
Material: Glas
Markierung in 10ml Schritten
Lieferumfang: 1 Glas mit 70ml Füllmenge und zwei Ausgüssen
related blog posts
Espresso
Service & Beratung
Gerne beraten wir Dich auch telefonisch rund um unsere Kaffees, Schulungen und Produkte.
Für ein Beratungsgespräch vor Ort bitten wir Dich, einen Termin mit uns zu vereinbaren.
+49 30 4050 1650
Telefonzeiten Montag - Freitag (10:00 - 18-00 Uhr)
Service & Support
We're happy to advise you by phone about our coffees, trainings and products.
For an on-site consultation, we ask you to make an appointment with us.

+49 30 4050 1650
Phone Hours Monday - Friday (10:00 am - 6:00 pm)