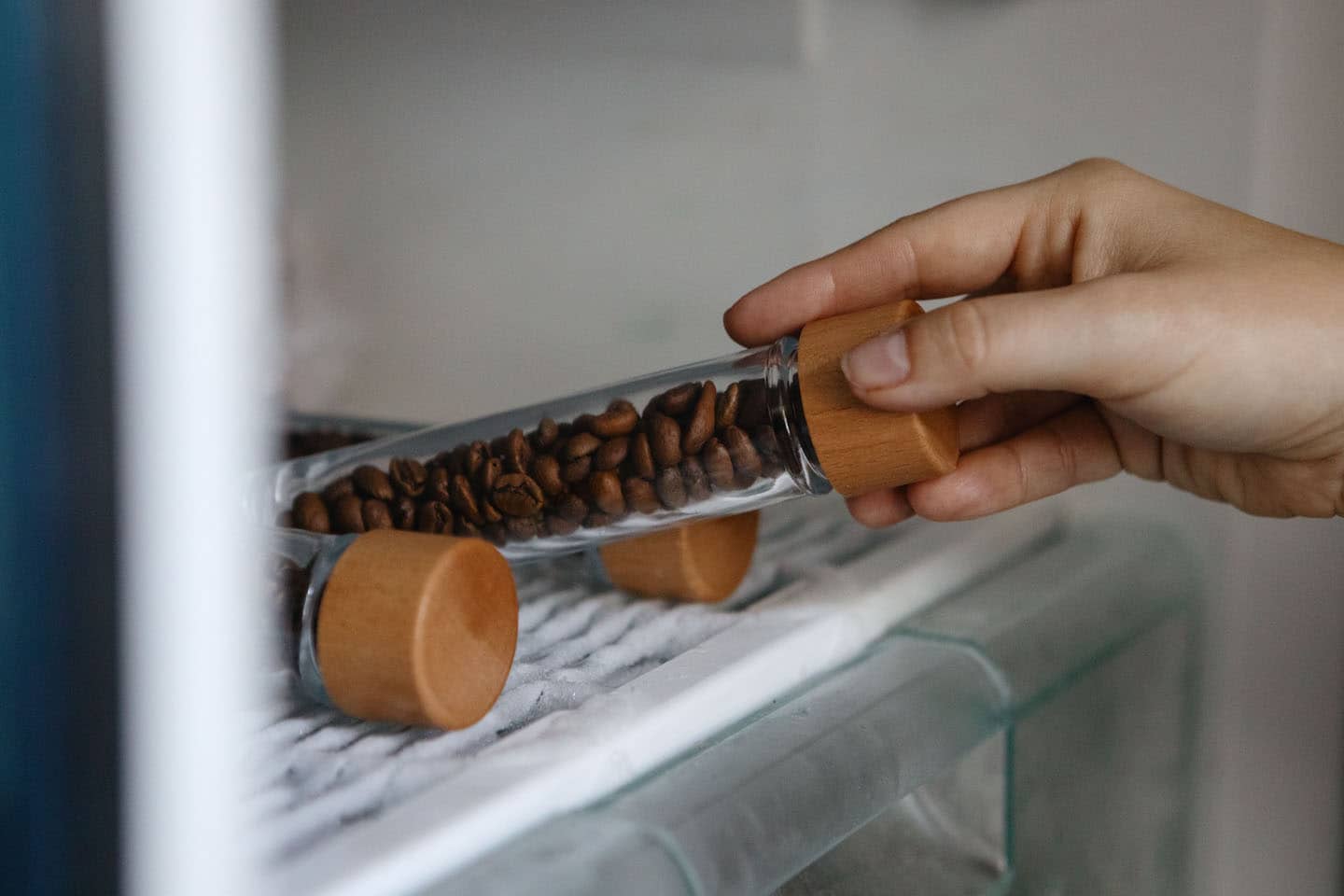 Description
Reviews (0)
Glass Tubes Set
Our convenient Glass Tubes for freezing coffee beans in a set of 5 jars at a value price. Our reusable glass or recyclable plastic tubes hold 20g of whole coffee beans, perfect for single dosing filter coffee or espresso. We offer matching brew recipes for all of our coffees starting at 20g. The high-quality glasses have a twist-off cap with a wooden look. The tall, narrow shape looks elegant and offers plenty of viewing space for the contents.
Single Dose Tubes
The "individual dosing" of the coffees allows you to take exactly the required amount of coffee beans for the brewing process from the freezer at any time. The application is simple. Simply fill 20g of beans into the glass tube, seal it and store it in the freezer until you want to brew the coffee as filter coffee or espresso. It is helpful to label the tubes. For more information, see our Frozen Coffee Guide.
Details
5 high quality glass tubes for freezing coffee beans
20g capacity each, perfect for single dosing
Perfect for our brewing recipes for filter coffee and espresso
Reusable and easy to clean
With twist cap made of aluminum in wood look
Material: glass, aluminum
Delivery quantity: 5x glass tubes including twist cap
Deine Meinung ist uns wichtig!
Schreibe eine Bewertung zu diesem Artikel und teile deine Meinung mit anderen Kunden.
Deine E-Mail-Adresse wird nicht veröffentlicht.
Durchschnittliche Kundenbewerbung
Your opinion is important to us!
Write a review about this product and share your opinion with other customers.
Your email address will not be published.
Average customer evaluation
Only logged in customers who have purchased this product may leave a review.
related blog posts
Frozen Coffee
Service & Beratung
Gerne beraten wir Dich auch telefonisch rund um unsere Kaffees, Schulungen und Produkte.
Für ein Beratungsgespräch vor Ort bitten wir Dich, einen Termin mit uns zu vereinbaren.
+49 30 4050 1650
Telefonzeiten Montag - Freitag (10:00 - 18-00 Uhr)
Service & Support
We're happy to advise you by phone about our coffees, trainings and products.
For an on-site consultation, we ask you to make an appointment with us.

+49 30 4050 1650
Phone Hours Monday - Friday (10:00 am - 6:00 pm)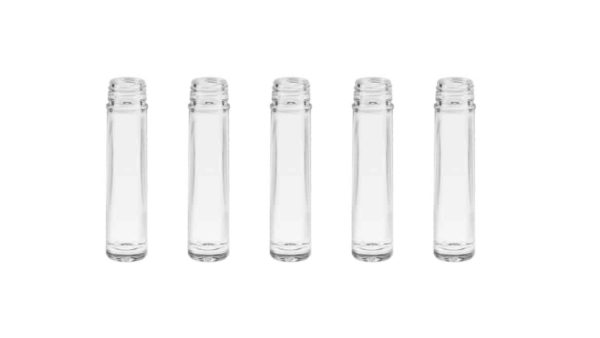 You're viewing: Glass Tubes Set
19,90

€
Details