Ready to Freeze
Enjoy the best coffees for years after roasting, without any loss of quality.
With the Frozen Coffee Box, you can freeze your coffees in portions at the optimal ripening time to build up your own selection of rarities that can still be drunk years after roasting. Freezing stops the ageing process and allows you to preserve your coffee at a time when it has reached the optimal ageing time after roasting. Further down the page, we show you in the video what other advantages freezing offers and what the box contains.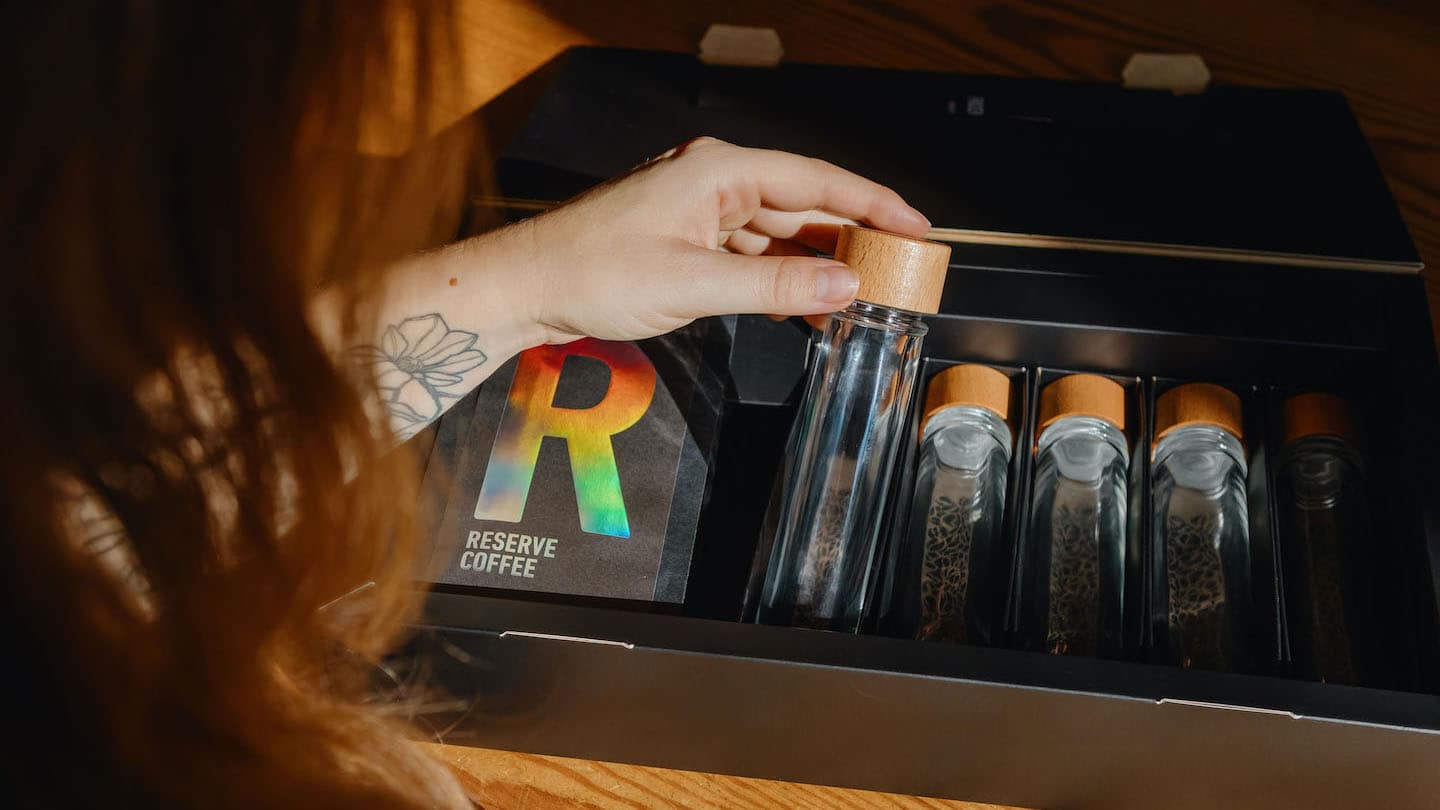 Beschreibung
Reviews (0)
Frozen Coffee Box
In the Frozen Coffee Box you will find:
5 high quality and reusable glass tubes for freezing 20g of coffee beans.
A comprehensive guide that describes the correct use and the advantages of freezing coffee in portions and
A filter coffee or espresso that you can choose individually above.
Please note: the Reserve coffees are exclusive filter coffee roasts and are supplied in 100g packs, all other varieties are supplied in our 250g bags.
Details
Frozen Coffee Box – get a coffee of your choice and all the tools to freeze coffee portioned in single can tubes
Choose between some coffees filter coffee or espresso
Coffee is delivered in 250g or for the reserve coffees in 100g packs
100% Arabica specialty coffees gently roasted by hand
Climate neutral delivery with DHL Go Green
If you choose pickup on site, the pickup is possible after confirmation by e-mail from 14 clock
Delivery quantity: 1 x Frozen Coffee Box incl. coffee of your choice, 5 x glass tubes, 1 x How To Guide
Reusable Tubes
For environmental reasons, we deliberately avoid vacuum-sealed bags that can only be used once and recommend reusable plastic or glass tubes as accessories, which are also available from us individually. Each box contains 5 glass tubes suitable for freezing exactly 20g of coffee beans. For this reason, our brewing recipes are always designed for a quantity of 20g. Perfect to freeze your coffees portioned á 20g beans.
The revolution for specialty coffee
"We want to enable our customers to enjoy the specialty coffees they buy regardless of the roasting date. By freezing coffee in a controlled manner, the aging process of roasted coffee is stopped and it can be preserved at a time when it has reached the optimal maturation time after roasting. This allows the coffee to be enjoyed over a long period of time." – Nicole Battefeld (German Brewers Cup Champion 2021 & Barista Champion 2018).
Röststätte Reserve
With our most extraordinary coffees we would like to share with you a very special experience. A few times a year we have the pleasure of tasting some of the most exceptional coffees on the cupping table. The best from this selection are of such rare quality that they exceed all expectations. We refer to these coffees as Reserve Coffees.
"Our goal is to highlight the various innovations from the world of specialty coffee – from the most renowned growing regions to experimental fermentation methods – such coffees are only available in the smallest quantities and are selected by us with the utmost care."
(Ivo Weller)
Sustainable cultivation and quality awareness
Similar to wine, the origin, cultivation and careful harvesting also form the basis for a specialty coffee. For our coffees, we use only ripe and hand-picked 100% Arabica coffee beans, because the elaborate harvest by hand is an essential quality criterion. Our highland coffees are natural products and are grown in shady forest gardens in a nature-friendly way. This preserves the biodiversity in the growing region. The coffee cherries can ripen slowly at cool altitudes with nutritious and fertile soil conditions. The coffee plants have more time to develop their characteristic and fruity aromas under these optimal climatic conditions near the equator.
Freshly roasted by hand
All Röststätte coffees are gently roasted by hand in Berlin so that the natural flavors can fully develop without unwanted acids. For a pronounced body and a versatile flavor profile in the cup, we want to emphasize and optimally process the special features of the respective variety, farm and origin of the coffee with our roasting. The aim is to exploit the full potential of the green coffee through our roasting process and to highlight the valuable work of the producers in the growing countries. These are our quality principles – from source to the final cup.
Deine Meinung ist uns wichtig!
Schreibe eine Bewertung zu diesem Artikel und teile deine Meinung mit anderen Kunden.
Deine E-Mail-Adresse wird nicht veröffentlicht.
Durchschnittliche Kundenbewerbung
Your opinion is important to us!
Write a review about this product and share your opinion with other customers.
Your email address will not be published.
Average customer evaluation
Only logged in customers who have purchased this product may leave a review.
related blog posts
Frozen Coffee
Service & Beratung
Gerne beraten wir Dich auch telefonisch rund um unsere Kaffees, Schulungen und Produkte.
Für ein Beratungsgespräch vor Ort bitten wir Dich, einen Termin mit uns zu vereinbaren.
+49 30 4050 1650
Telefonzeiten Montag - Freitag (10:00 - 18-00 Uhr)
Service & Support
We're happy to advise you by phone about our coffees, trainings and products.
For an on-site consultation, we ask you to make an appointment with us.

+49 30 4050 1650
Phone Hours Monday - Friday (10:00 am - 6:00 pm)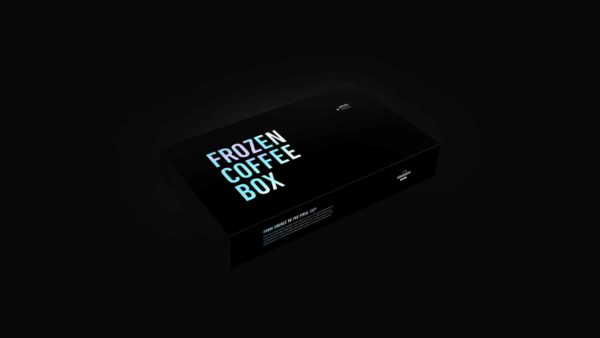 You're viewing: Frozen Coffee Box
30,00

€
Details