The roasting process
All Röststätte coffees are gently roasted by hand in Berlin. The roasting process is crucial so that we can optimally emphasize the individual character of our coffees. Coffee can taste differently complex thanks to more than 800 proven aromas depending on origin, variety, preparation, fermentation and roasting.
In order to develop the full potential of the green coffee through our roasting, a lot of experience and expertise is necessary. The roaster can have a decisive influence on the result in the cup through the type of roasting. We use the most modern technology to reproduce the best possible roasting result to the point. Nevertheless, our own senses remain the decisive factor for quality assurance. A comprehensive sensory understanding is the basis for roasting our special coffees.
The goal with our type of roasting is to achieve a balanced ratio of sweetness and fruity acidity and to develop a full pronounced body, without the undesirable bitter substances, acids or roasted flavors. Through the gentle roasting process, we refine our coffee beans and the full potential of the green coffee can fully develop. For an optimal taste result, we roast all coffees in a drum roasting process according to strict quality principles.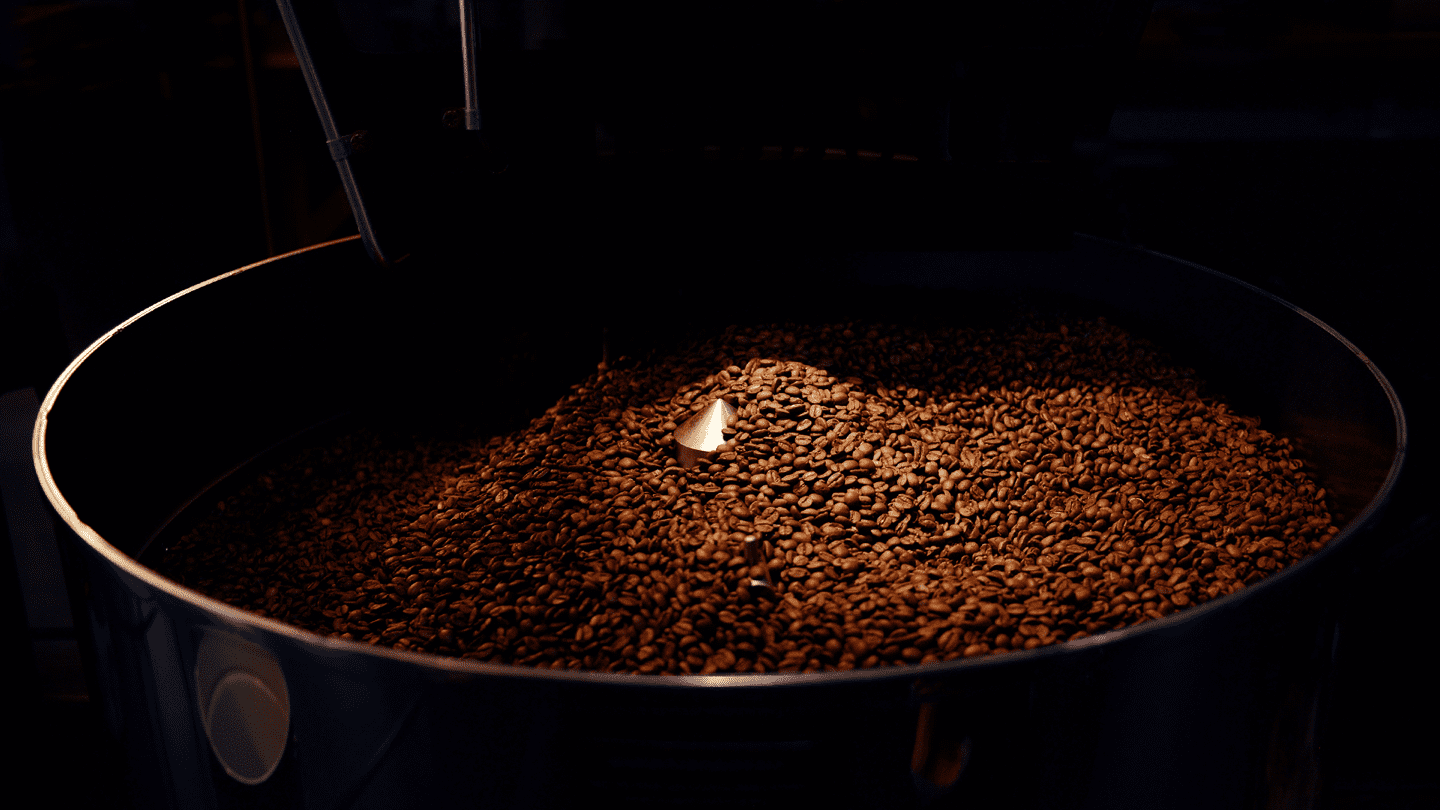 The drum roasting process
The type of roasting is a decisive quality feature of coffee. We roast our coffees by hand in our roastery in Berlin Mitte using the artisan drum roasting method.
The special feature of this process is the gentle way in which it is roasted at low temperatures around 215°C. At these low temperatures, unpleasant acids such as chlorogenic acids are broken down, which can often be the cause of discomfort in the stomach area. In the drum roasting process, the roasting drum is filled with the green coffee and circulates slowly and evenly on a flame. Unlike industrial roasting processes, in which the beans are roasted only briefly at very high temperatures between 400 and 500 ° C, we can influence important parameters such as temperature, air supply, movement of the beans and the roasting time to achieve a controlled taste result.