Barista Courses in Berlin
In our Barista Academy in Berlin, we offer workshops for home users and
professional coffee and barista trainings for restaurants and companies.
The range of courses is diverse and optimally tailored to your needs.
To participate in our barista courses you can register on our website for a fixed date or with flexible date. The courses are conducted by our Chef Diploma Coffee Sommelier Ivo Weller or by our experienced Head Barista and certified trainers. 

Coffee Culture
Discover with us the word of specialty coffee
We want to inspire you for more coffee culture and a conscious consumption of coffee. From courses for beginners to a more professional training level. We love coffee and place special emphasis on practice and enjoyment of the product in our barista training courses.
"Finally, as professional coffee enthusiasts, we are particularly motivated and inspired by taking our guests and customers into the diverse and enjoyable world of coffee..."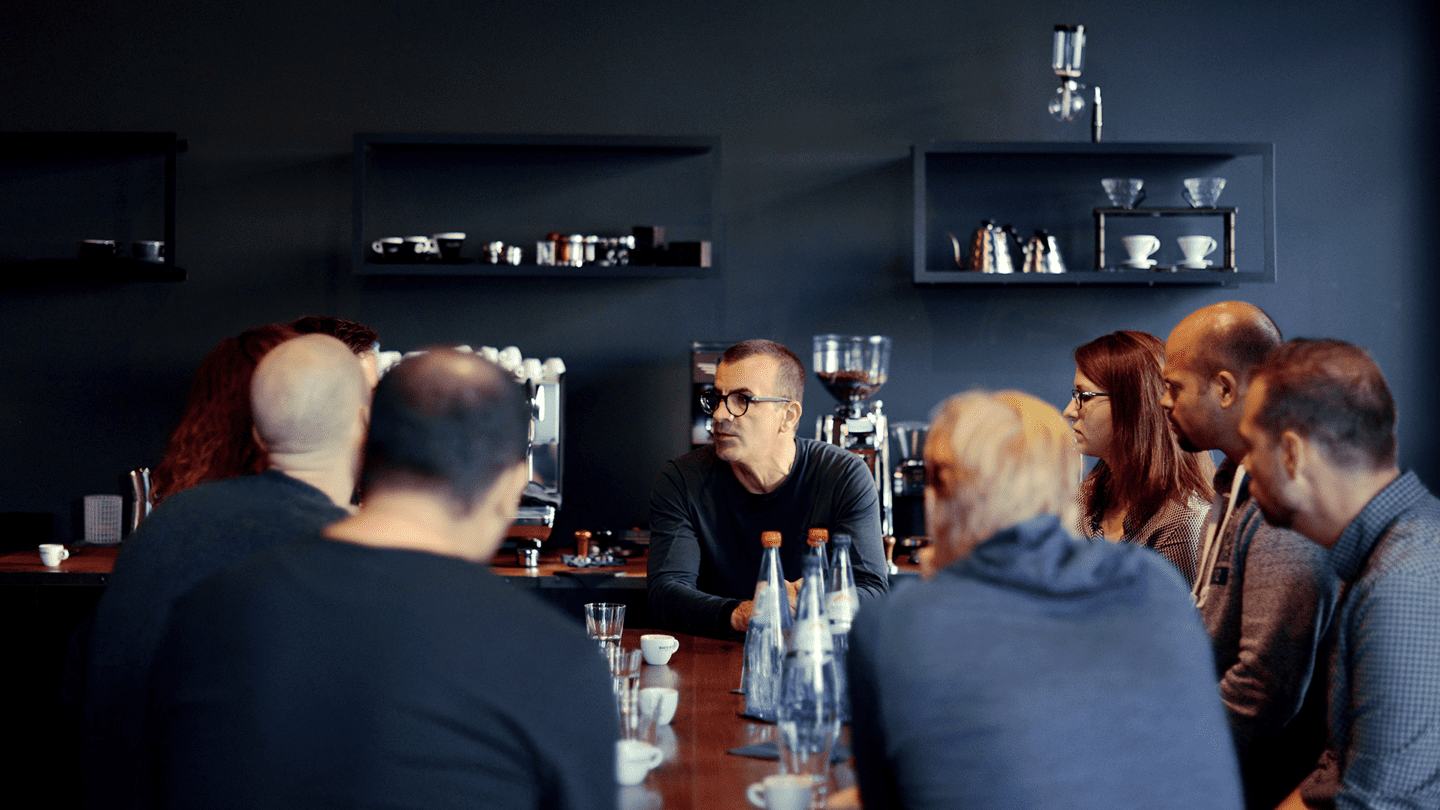 Workshops & Courses
Our course participants can learn in small groups
learn and practice under optimal conditions.
To create the best conditions, our Barista Academy is equipped with the most prestigious manufacturers such as Victoria Arduino and ECM, both for professional and home use. With us you can achieve the maximum learning success in small groups.
Related Blog Posts
#barista academy