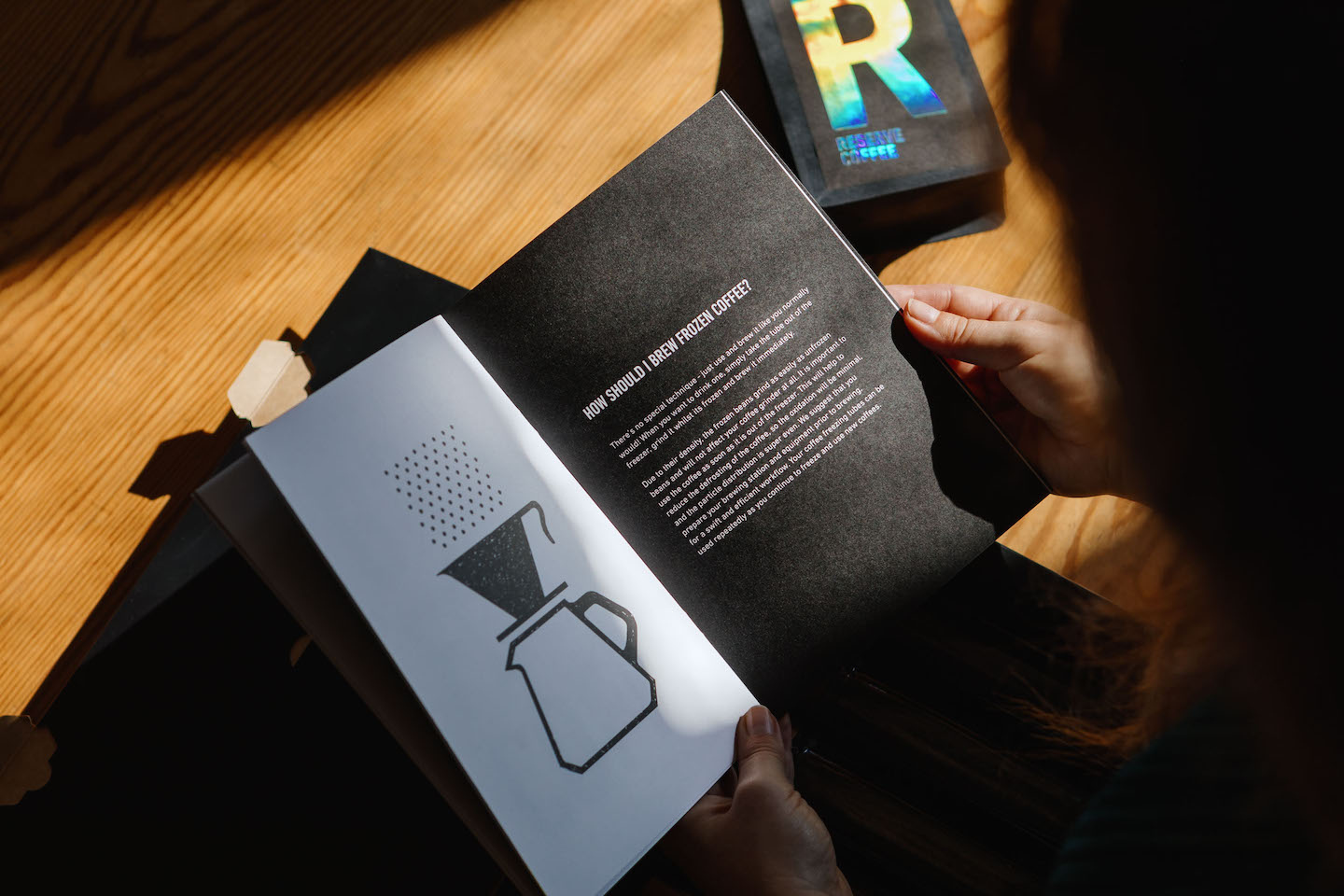 Description
Reviews (0)
Frozen Coffee Guide
Your personal guide to freezing coffee beans at home. Freezing coffee beans is an exciting way to enjoy and preserve specialty coffee in a sustainable and convenient way. In just a few steps and with minimal effort, you can enjoy your favorite coffees with optimal roast dates whenever you want. Nicole Battefeld-Montgomery, the German Brewers Cup Champion 2021 has compiled a comprehensive guide. It tells you everything you need to know to build your own Frozen Coffee Collection.
The guide
Our Frozen Coffee Guide is all about the most important questions when freezing coffee beans. Why should you freeze coffee and what are the benefits? How should you freeze coffee? And how should frozen coffee be prepared?
Details
Frozen Coffee Guide for the introduction to freezing coffee beans
Just under 20 pages, in DIN A5 format
Written by Nicole Battefeld
Design by the Berlin Design Studio A New Day
Delivery quantity: 1x Frozen Coffee Guide
Deine Meinung ist uns wichtig!
Schreibe eine Bewertung zu diesem Artikel und teile deine Meinung mit anderen Kunden.
Deine E-Mail-Adresse wird nicht veröffentlicht.
Durchschnittliche Kundenbewerbung
Your opinion is important to us!
Write a review about this product and share your opinion with other customers.
Your email address will not be published.
Average customer evaluation
Only logged in customers who have purchased this product may leave a review.
related blog posts
Frozen Coffee
Service & Beratung
Gerne beraten wir Dich auch telefonisch rund um unsere Kaffees, Schulungen und Produkte.
Für ein Beratungsgespräch vor Ort bitten wir Dich, einen Termin mit uns zu vereinbaren.
+49 30 4050 1650
Telefonzeiten Montag - Freitag (10:00 - 18-00 Uhr)
Service & Support
We're happy to advise you by phone about our coffees, trainings and products.
For an on-site consultation, we ask you to make an appointment with us.

+49 30 4050 1650
Phone Hours Monday - Friday (10:00 am - 6:00 pm)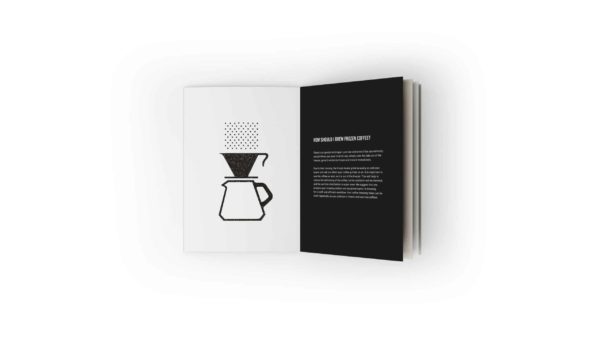 You're viewing: Frozen Coffee Guide
12,90

€
Details