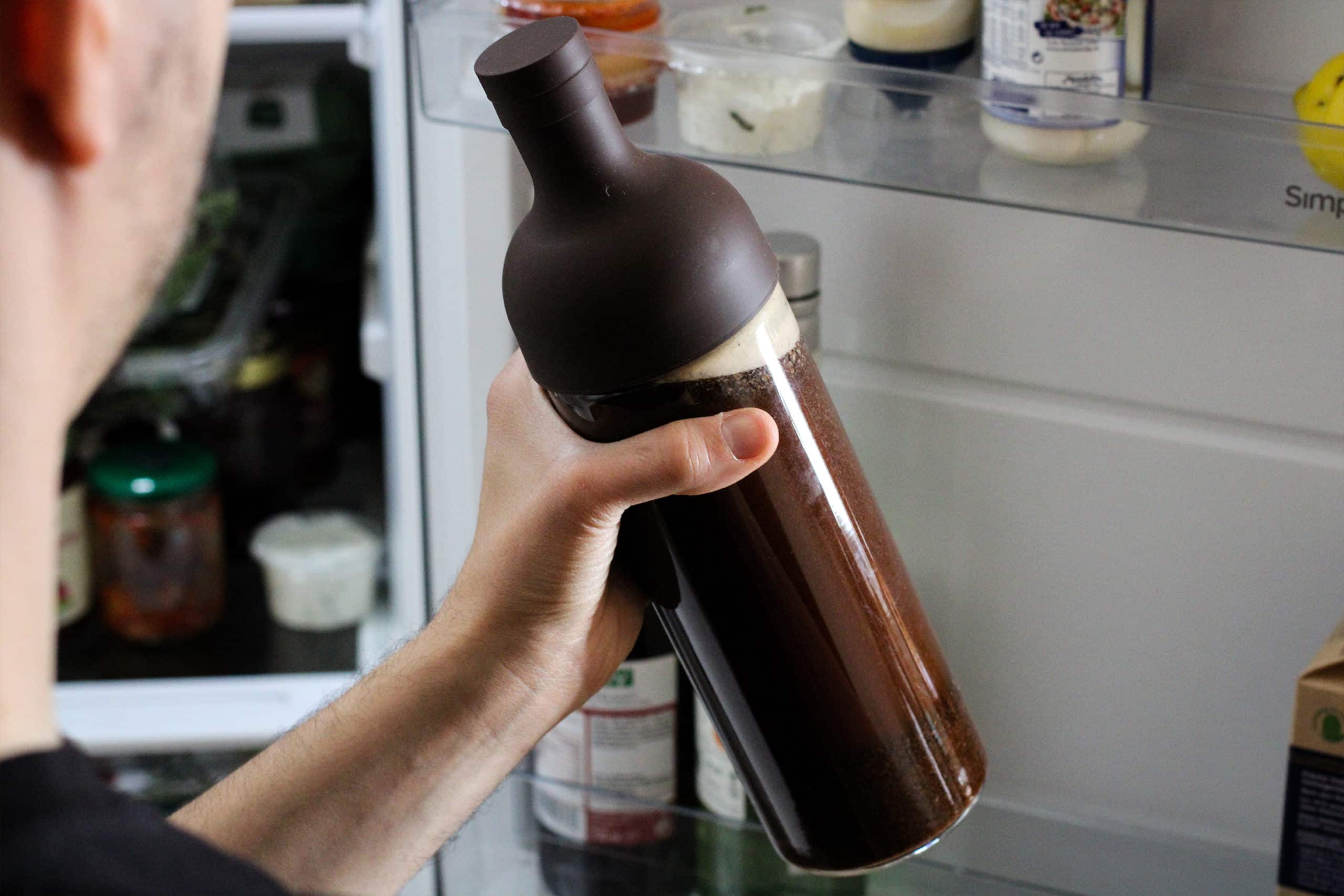 COLD BREW
×
SELBST MACHEN
Beschreibung
Bewertungen (0)
HARIO FILTER-IN COFFEE BOTTLE
Der praktische Cold Brew Maker von Hario gestaltet das Zubereiten von frischem Cold Brew Kaffee besonders einfach. Durch das Flaschen-Design aus Glas mit einem verschließbaren Deckel und herausnehmbarem Mikrofilter lässt sich die Filter-in Bottle ganz einfach transportieren oder im Kühlschrank aufbewahren. Die Flasche fasst bis zu 650ml Flüssigkeit und der Inhalt kann direkt aus der Flasche ausgeschenkt werden. Die Hario Filter-in Bottle eignet sich nicht nur hervorragend für die Zubereitung von Cold Brew sondern auch für Eistee und andere leckere Getränke Infusionen.


Cold Brew selbst gemacht
Ob unterwegs oder zu Hause - Cold Brew könnt Ihr nicht nur in unseren Cafés genießen sondern auch selbst zubereiten. Alles was es dazu braucht ist der praktische Hario Cold Brew Maker, gefiltertes Wasser und einen Filterkaffee Deiner Wahl. Wir haben Dir ein paar Rezept Inspirationen in unserem Blog zusammengestellt. Für einen ausbalancierten und im Geschmack sehr schokoladigen Cold Brew empfehlen wir unseren Filterkaffee Santiago aus Brasilien. Wenn Du es lieber fruchtiger magst, werden Dir als Cold Brew besonders unsere beiden Röstungen Alaka und Alto da Serra gefallen.

Details
Cold Brew Maker von Hario in brauner Farbe
Inkl. wiederverwendbarer Mikrofilter
Fasst 650ml Flüssigkeit
Verschließbarer Deckel aus Silikon
Schnelle und einfache Reinigung
Hersteller: Hario
Höhe 30,5 cm
Material: Glas, Kunststoff, Silikon
Deine Meinung ist uns wichtig!
Schreibe eine Bewertung zu diesem Artikel und teile deine Meinung mit anderen Kunden.
Deine E-Mail-Adresse wird nicht veröffentlicht.
Durchschnittliche Kundenbewerbung
Your opinion is important to us!
Write a review about this product and share your opinion with other customers.
Your email address will not be published.
Average customer evaluation
Only logged in customers who have purchased this product may leave a review.
related blog posts
Cold Brew
Service & Beratung
Gerne beraten wir Dich auch telefonisch rund um unsere Kaffees, Schulungen und Produkte.
Für ein Beratungsgespräch vor Ort bitten wir Dich, einen Termin mit uns zu vereinbaren.
+49 30 4050 1650
Telefonzeiten Montag - Freitag (10:00 - 18-00 Uhr)
Service & Support
We're happy to advise you by phone about our coffees, trainings and products.
For an on-site consultation, we ask you to make an appointment with us.

+49 30 4050 1650
Phone Hours Monday - Friday (10:00 am - 6:00 pm)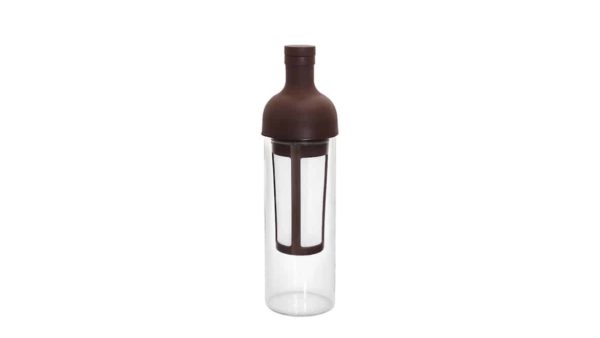 You're viewing: Hario Filter-in Coffee Bottle
37,90

€
Details