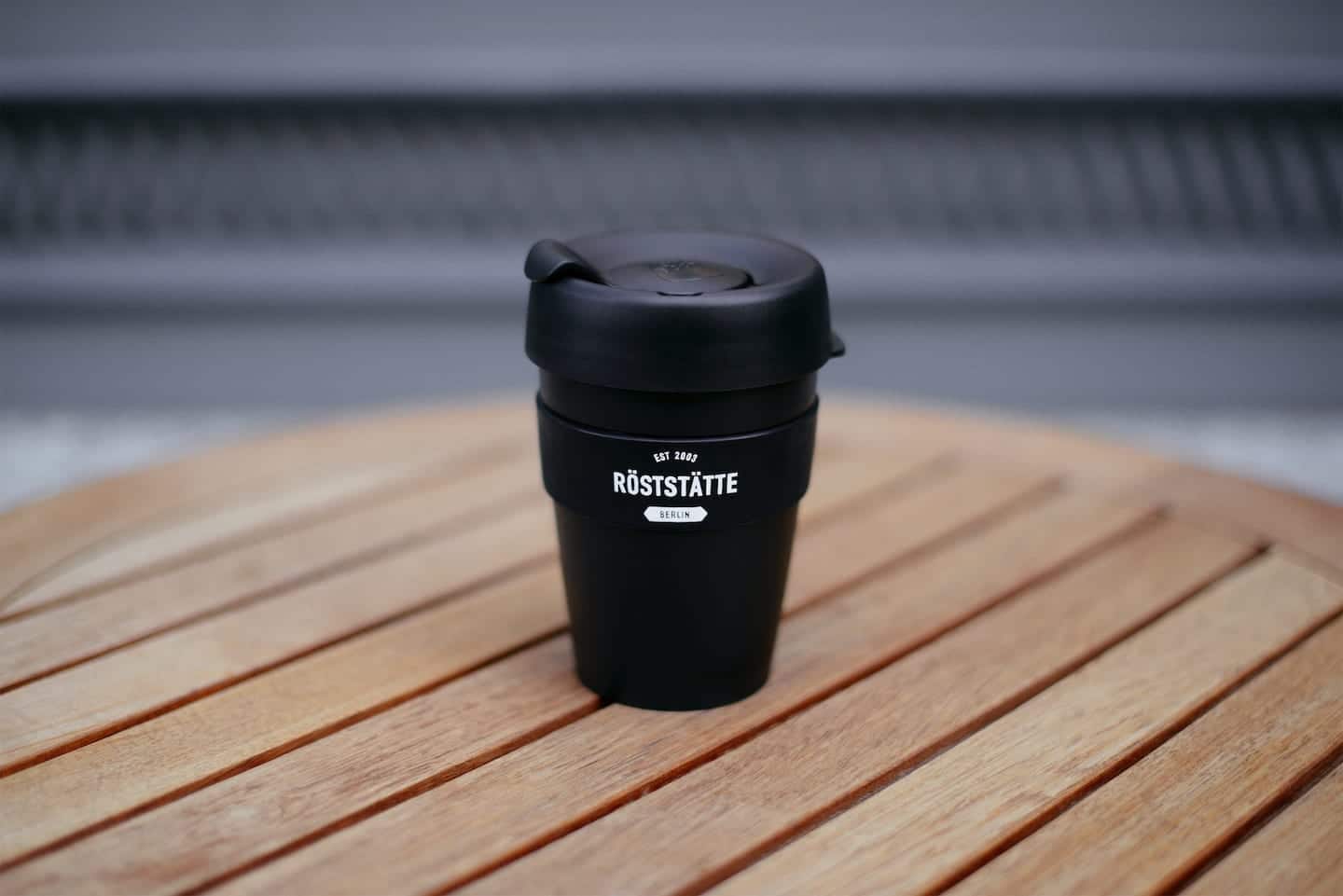 Descritpion
Reviews (0)
KeepCup reusable cup
The Röststätte KeepCups are environmentally friendly reusable cups for daily use and a real sustainable alternative to the to-go disposable cup. With their size and shape, they are perfect for use in the café. Just ask your barista to fill the drink into your KeepCup to save the disposable cups. We offer you the classic KeepCups in dark grey, black and "California Shrimp" in the two sizes of 227ml (size S) or 340ml (size M). All cups have a dark gray band with a white Röststätte logo printed on it.
Reusable Revolution
The mission behind KeepCup makes sense and protects the environment. Developed in Australia in 1998, we have been using the stylish reusable cups in our cafés for many years as a resource-saving alternative to disposable cups. Our customers are also always satisfied. The cups are made of BPA-free plastic, dishwasher safe and 100% biodegradable. By using reusable coffee to go cups, you protect the environment and make a measurable contribution to waste reduction. In Germany alone, 2.8 billion disposable cups and 1.3 billion disposable lids pollute our environment every year. In Berlin alone, there are 170 million cups per year. Everyone can do something to protect the environment. #keepitreusable
Details
Stylish reusable cups from KeepCup, made in Australia
With roastery logo print on dark grey band
Dishwasher safe
Material: BPA-free plastic
Color lid: black
Color cup: black, gray or "California Shrimp"
Dimensions: height with lid: 10.5 cm (size S) or 12.5 cm (size M)
Capacity: 227 ml (size S) or 340 ml (size M)
Delivery: Mug of your choice incl. lid and information
Deine Meinung ist uns wichtig!
Schreibe eine Bewertung zu diesem Artikel und teile deine Meinung mit anderen Kunden.
Deine E-Mail-Adresse wird nicht veröffentlicht.
Durchschnittliche Kundenbewerbung
Your opinion is important to us!
Write a review about this product and share your opinion with other customers.
Your email address will not be published.
Average customer evaluation
Only logged in customers who have purchased this product may leave a review.
Service & Beratung
Gerne beraten wir Dich auch telefonisch rund um unsere Kaffees, Schulungen und Produkte.
Für ein Beratungsgespräch vor Ort bitten wir Dich, einen Termin mit uns zu vereinbaren.
+49 30 4050 1650
Telefonzeiten Montag - Freitag (10:00 - 18-00 Uhr)
Service & Support
We're happy to advise you by phone about our coffees, trainings and products.
For an on-site consultation, we ask you to make an appointment with us.

+49 30 4050 1650
Phone Hours Monday - Friday (10:00 am - 6:00 pm)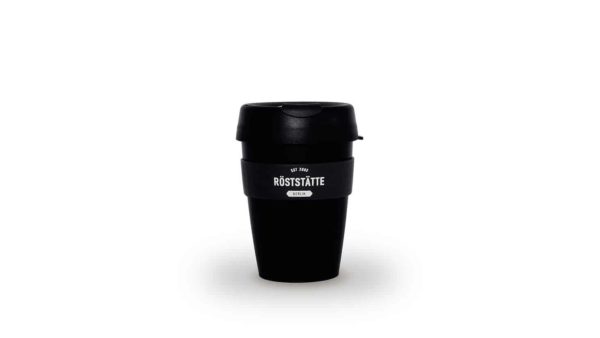 You're viewing: KeepCup reusable cup
10,90

€
Details