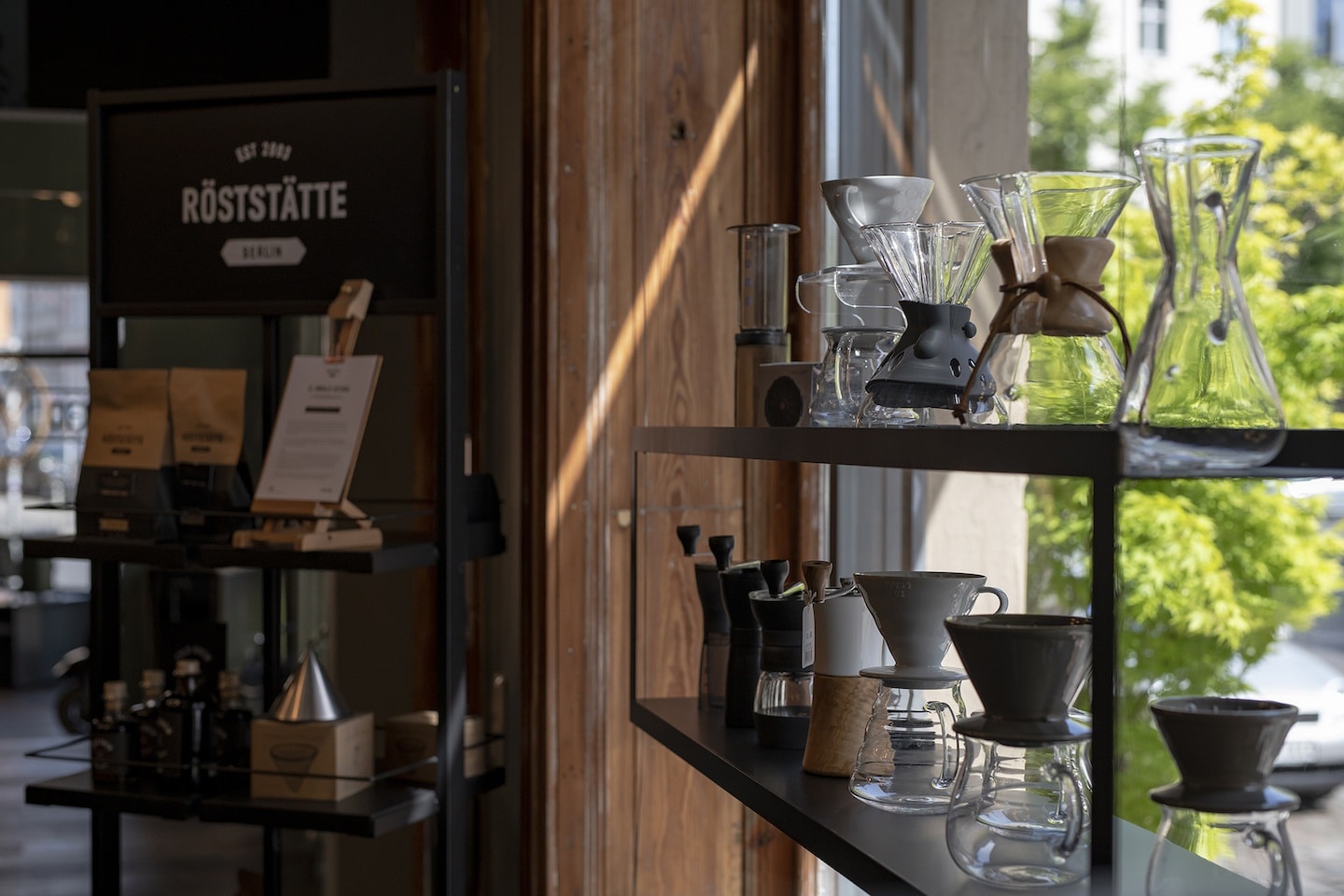 Description
Reviews (0)
Filter coffee brewing set
The filter coffee brewing set contains all the necessary tools to brew really good filter coffee at home. With the purchase of the set you get a Hario V60 porcelain filter including filter paper (size 02) and a Pour Over Jug from Barista & Co. so that the brewing by hand also works.


Hario V60
The Hario V60 hand filter made of porcelain is a real classic among the handy coffee makers and is also used in our cafes. The cone-shaped funnel of the filter has a slightly curved profile with recesses for particularly pronounced aroma development. The relatively large opening at the bottom and the steep angle of inclination in the filter allow the water to flow evenly without jamming. The porcelain hand filter from Hario has in this set the size 02 for 3-4 cups of brew.
Barista & Co. Pour Over Jug
The "Shorty" Pour Over Jug is a clever tool to make brewing much easier. For brewing filter coffee, we strongly recommend a kettle with a so-called gooseneck spout. The gooseneck is very important to get control over the extraction, as it is the only way to determine the flow rate. The Shorty Pour Over kettle does not have a handle, but it has a heat-resistant silicone sheath, which makes the brewing process particularly ergonomic and comfortable. The kettle itself is made of 1mm coated 18/8 stainless steel. The capacity is 600 ml.
Details
Hario V60 porcelain filter size 02, associated filter paper and Shorty PourOver Jug by Barista & Co. in filter coffee brewing set.
Manufacturer: Hario and Barista & Co.
Scope of delivery: 1x Hario porcelain filter size 02, Hario V60 filter paper size 02, Barista & Co. Shorty PourOver Jug 600ml
Deine Meinung ist uns wichtig!
Schreibe eine Bewertung zu diesem Artikel und teile deine Meinung mit anderen Kunden.
Deine E-Mail-Adresse wird nicht veröffentlicht.
Durchschnittliche Kundenbewerbung
Your opinion is important to us!
Write a review about this product and share your opinion with other customers.
Your email address will not be published.
Average customer evaluation
Only logged in customers who have purchased this product may leave a review.
related blog posts
Coffee Cocktails
Service & Beratung
Gerne beraten wir Dich auch telefonisch rund um unsere Kaffees, Schulungen und Produkte.
Für ein Beratungsgespräch vor Ort bitten wir Dich, einen Termin mit uns zu vereinbaren.
+49 30 4050 1650
Telefonzeiten Montag - Freitag (10:00 - 18-00 Uhr)
Service & Support
We're happy to advise you by phone about our coffees, trainings and products.
For an on-site consultation, we ask you to make an appointment with us.

+49 30 4050 1650
Phone Hours Monday - Friday (10:00 am - 6:00 pm)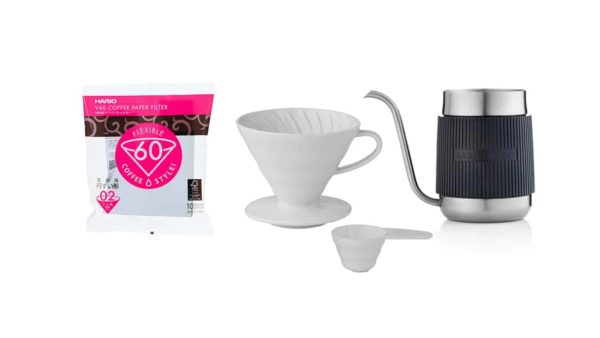 You're viewing: Brewing set
69,90

€
Details