50% Colombia
50% Brazil
Finca El Zacatin
The family-owned coffee farm is located in the highlands of Colombia, on the western slopes of the Cordillera Mountains in the Antioquia region. Coffee farmer Eduardo Fernandez-Restrepo works closely with various agronomists and the Institute for Coffee Research in Colombia to source exceptional varieties for his farm and produce his coffees using state-of-the-art processing methods.
Pau Brasil
Pau Brasil is a farm coffee from the Cerrado Mineiro region in the state of Minas Gerais in Brazil. The local coffee farms are organised in cooperatives under the control of the Cerrado Coffee Growers Federation. The farm is located at an altitude of 1,000 metres and is run by Gildo Mantuan Neto. Coffees from Cerrado Mineiro are labelled with a special seal to highlight the high quality standards in the cultivation and harvesting of the coffees within the region. Each coffee bag is also marked with QR codes that allow direct tracing back to the farm. An exemplary measure of transparency in Brazil, the world's largest coffee-growing country.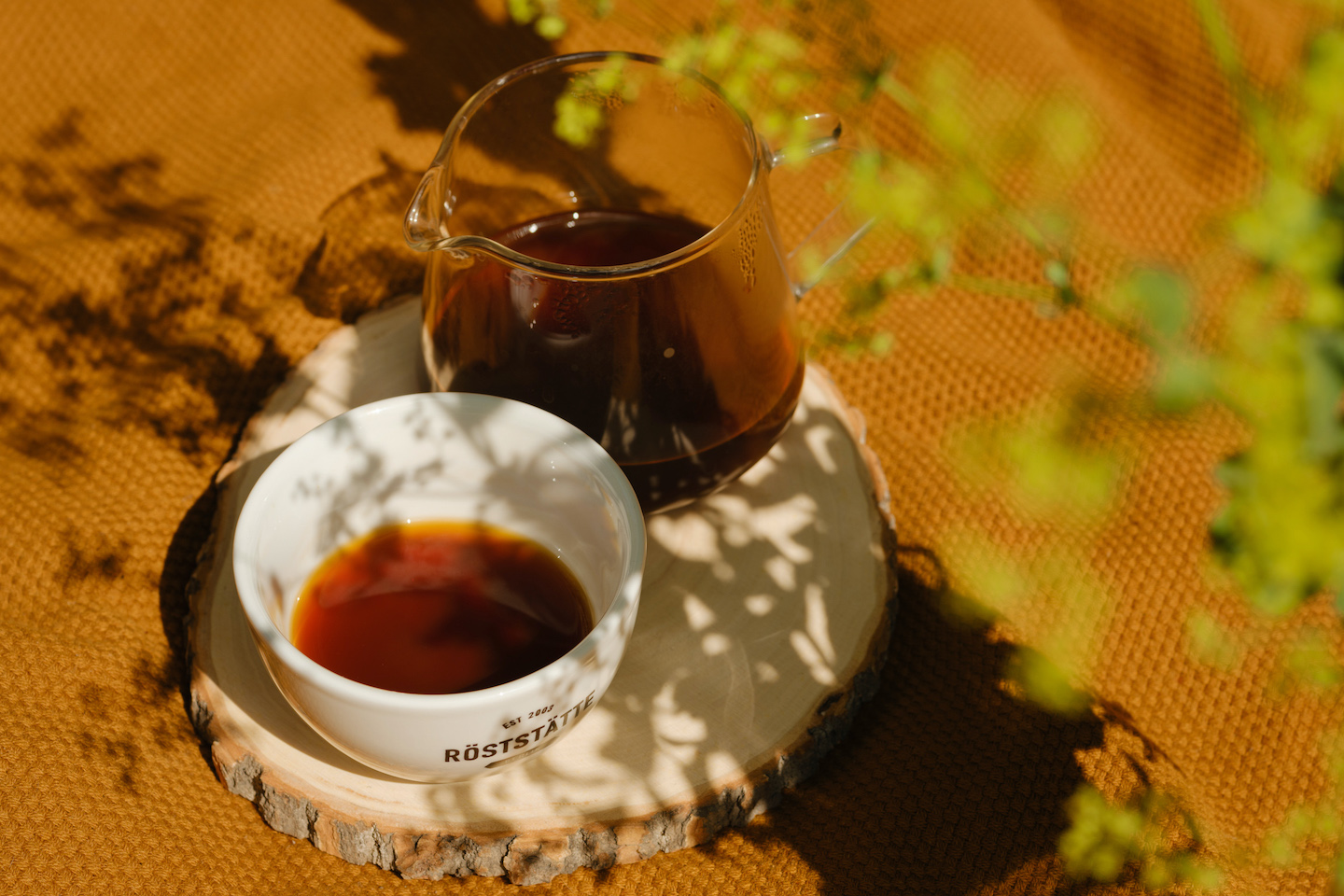 Chocolate fondant
×
Cherry jam
Beschreibung
Brew Guide
Reviews (0)
Tango Filter Coffee Blend
Tango is our first filter coffee blend that consists of two speciality coffees, from Finca El Zacatin in Colombia and Pau Brasil Farm in the Cerrado Mineiro region of Brazil. Together, these two coffees unfold multi-faceted aromas that will make your palate dance. A deep sweetness reminiscent of chocolate fondant, a jammy cherry flavour and a full-bodied body await you.
Flavour Notes
Flavour at hot temperature: chocolate fondant.
Flavour at medium temperature: dark chocolate, cherry jam
Flavour when cooled down: cherries
Aftertaste: Medium
Aroma: Nougat, Peach
Texture: Sweet, creamy
Body: High
Sweetness: High
Freezing Date
8-21 days after roasting date
Passende Brühmethoden
Automatic Brewer
Filter Coffee Machine
Handfilter V60, Aeropress
French Press
Cold Brew
Details
Filter coffee blend from Colombia and Brazil
50% anaerobic processing for a particularly intense flavour
Choose between 250g 500g or 1kg ground or beans
Flavour profile: chocolate fudge, cherry jam
100% Arabica gently roasted by hand
Climate-neutral delivery with DHL Go Green
For local collection (mo. – fr.):
Order before 12:00, pick-up possible from 13:00
after 12:00, collection the following day
Sustainable cultivation and quality awareness
Similar to wine, the origin, cultivation and careful harvesting also form the basis for a speciality coffee. For our coffees, we use only ripe and hand-picked 100% Arabica coffee beans, because the elaborate harvest by hand is an essential quality criterion. Our highland coffees are natural products and are grown in shady forest gardens in a nature-friendly way. This preserves the biodiversity in the growing region. The coffee cherries can ripen slowly at cool altitudes with nourishing and fertile soil conditions. The coffee plants have more time to develop their characteristic and fruity aromas under these optimal climatic conditions near the equator.
Freshly roasted by hand
All Röststätte coffees are gently roasted by hand in Berlin so that the natural flavours can fully develop without creating undesirable acids. For a distinctive body and a versatile taste profile in the cup, we want to emphasise and optimally process the special features of the respective variety, farm and origin of the coffee with our roasting. The aim is to exploit the full potential of the green coffee through our roasting method and also to highlight the valuable work of the producers in the growing countries. These are our quality principles – from source to the final cup.
Our brew recommendation for the V60 hand filter
20g ground
300 ml filtered water at 92-93° C
Blooming for 30 seconds with 50g
Then brew according to recipe (60g – 70g – 70g – 60g), always waiting for the water to run completely through each time
Total brewing time / technique: 50g – 60g – 70g – 70g – 60g
Total brewing time: 3:10 minutes
You can read a complete general brew guide here on our blog. Use the key brewing data above.
Deine Meinung ist uns wichtig!
Schreibe eine Bewertung zu diesem Artikel und teile deine Meinung mit anderen Kunden.
Deine E-Mail-Adresse wird nicht veröffentlicht.
Durchschnittliche Kundenbewerbung
Your opinion is important to us!
Write a review about this product and share your opinion with other customers.
Your email address will not be published.
Average customer evaluation
Only logged in customers who have purchased this product may leave a review.
related blog posts
Filterkaffee
Service & Beratung
Gerne beraten wir Dich auch telefonisch rund um unsere Kaffees, Schulungen und Produkte.
Für ein Beratungsgespräch vor Ort bitten wir Dich, einen Termin mit uns zu vereinbaren.
+49 30 4050 1650
Telefonzeiten Montag - Freitag (10:00 - 18-00 Uhr)
Service & Support
We're happy to advise you by phone about our coffees, trainings and products.
For an on-site consultation, we ask you to make an appointment with us.

+49 30 4050 1650
Phone Hours Monday - Friday (10:00 am - 6:00 pm)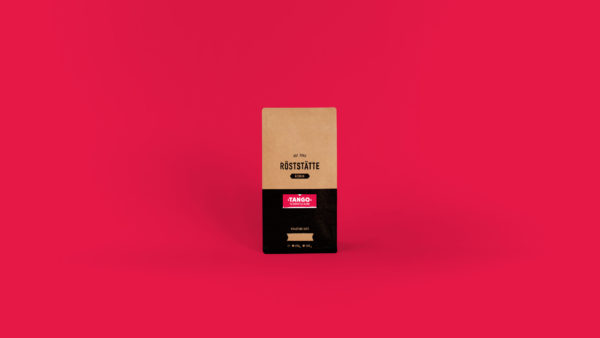 You're viewing: Tango Blend
12,90

€
Details