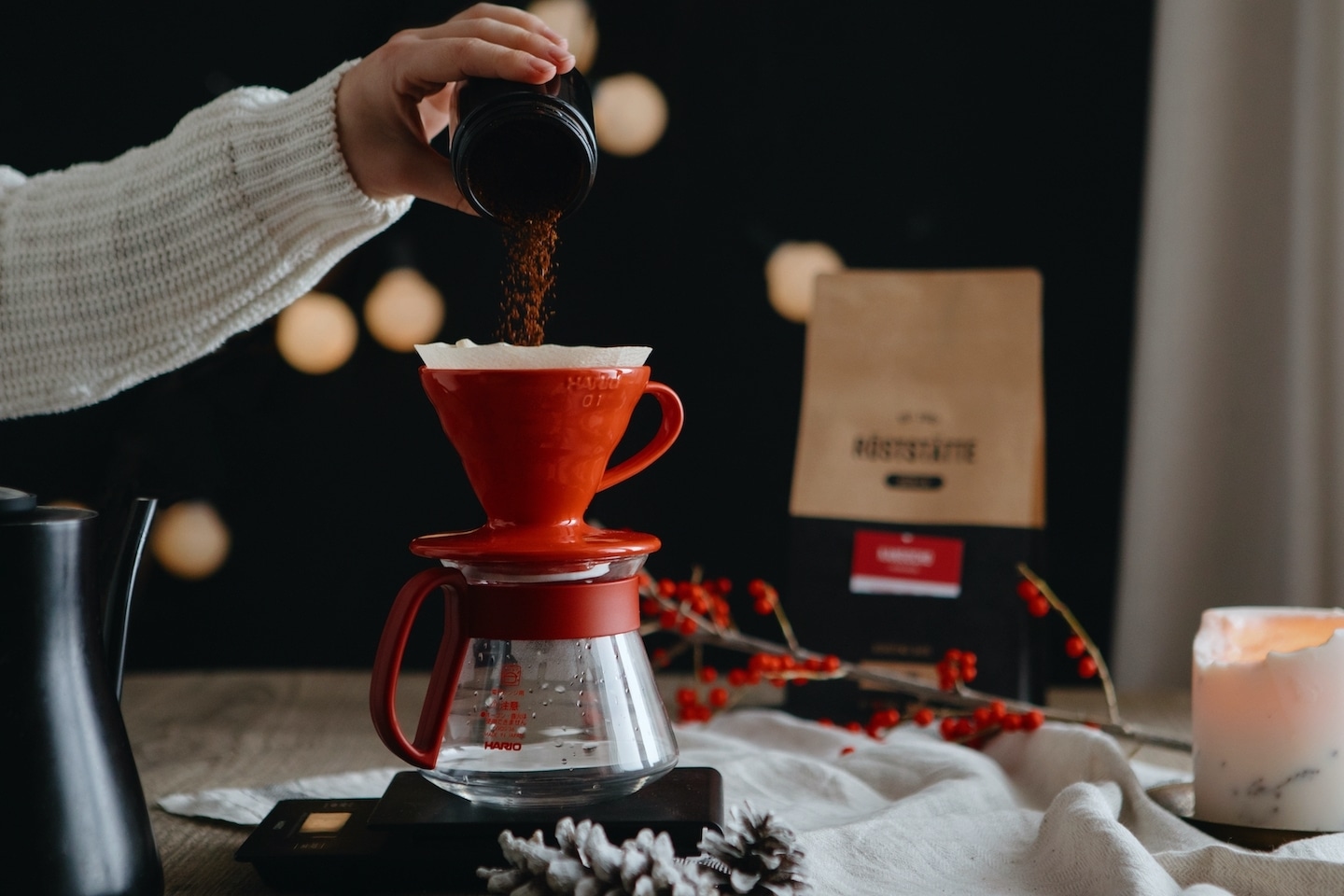 Beschreibung
Bewertungen (0)
Hario V60 Coffee Set
Ein super Einstiegs-Filterkaffee Set von Hario um Filterkaffee ganz einfach von Hand aufzubrühen. Das Set enthält einen roten Handfilter aus Porzellan, Filterpapier, einen Glas Server mit 360ml Füllmenge sowie einen Messlöffel. Der kegelförmige Trichter des so genannten V60 Handfilters hat ein leicht geschwungenes Profil mit Aussparungen für eine besonders ausgeprägte Aromen-Entwicklung. Die relativ große Öffnung am Boden und der steile Neigungswinkel im Filter ermöglichen einen gleichmäßigen Durchfluss des Wassers ohne zu stauen.

Die Hario V60 Handfilter
Mit der V60 Reihe hat Hario echte Design Klassiker für die Kaffeewelt entwickelt. Die V60 Handfilter sind besonders bei Barista beliebt, denn durch die spiralförmigen Strukturen im Trichter lässt sich die Geschwindigkeit des Wassers beeinflussen damit der gesamte Extraktionsprozess unter Kontrolle bleibt. Die V60 Filter gibt es inzwischen neben dem Klassiker aus Porzellan auch in weiteren Materialien wie Kupfer und Edelstahl.
Details
Hario V60 Coffee Set inklusive Handfilter aus Porzellan
Handfilter, Filterpapier und Server in Größe 01
Sehr gut für Filterkaffee Einsteiger
Für ein sehr aromatisches Ergebnis in der Tasse
Spiralförmige Strukturen für optimale Extraktion
Schnelle und einfache Reinigung
Hersteller: Hario
Material: Porzellan, Glas, Kunststoff, Papier
Deine Meinung ist uns wichtig!
Schreibe eine Bewertung zu diesem Artikel und teile deine Meinung mit anderen Kunden.
Deine E-Mail-Adresse wird nicht veröffentlicht.
Durchschnittliche Kundenbewerbung
Your opinion is important to us!
Write a review about this product and share your opinion with other customers.
Your email address will not be published.
Average customer evaluation
related blog posts
Filterkaffee
Service & Beratung
Gerne beraten wir Dich auch telefonisch rund um unsere Kaffees, Schulungen und Produkte.
Für ein Beratungsgespräch vor Ort bitten wir Dich, einen Termin mit uns zu vereinbaren.
+49 30 4050 1650
Telefonzeiten Montag - Freitag (10:00 - 18-00 Uhr)
Service & Support
We're happy to advise you by phone about our coffees, trainings and products.
For an on-site consultation, we ask you to make an appointment with us.

+49 30 4050 1650
Phone Hours Monday - Friday (10:00 am - 6:00 pm)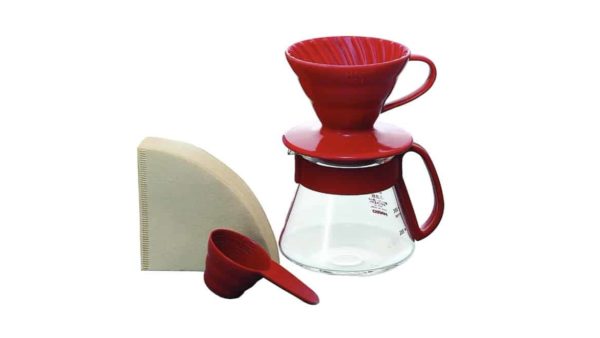 You're viewing: Hario V60 Coffee Set
49,00

€
Details